Team Currys
We are Currys. One team with one shared passion: helping everyone enjoy amazing technology. And we're made up by our magic ingredient: our people.
As one of the UK's best-known retailers in tech, we go the extra mile for our customers – online, in-store and in their homes. We're proud of the service we deliver across the many different teams that make up our business. And that's all down to our people, 35,000 capable and committed colleagues across the Group, learning together, growing together, making us amazing and celebrating the wins together.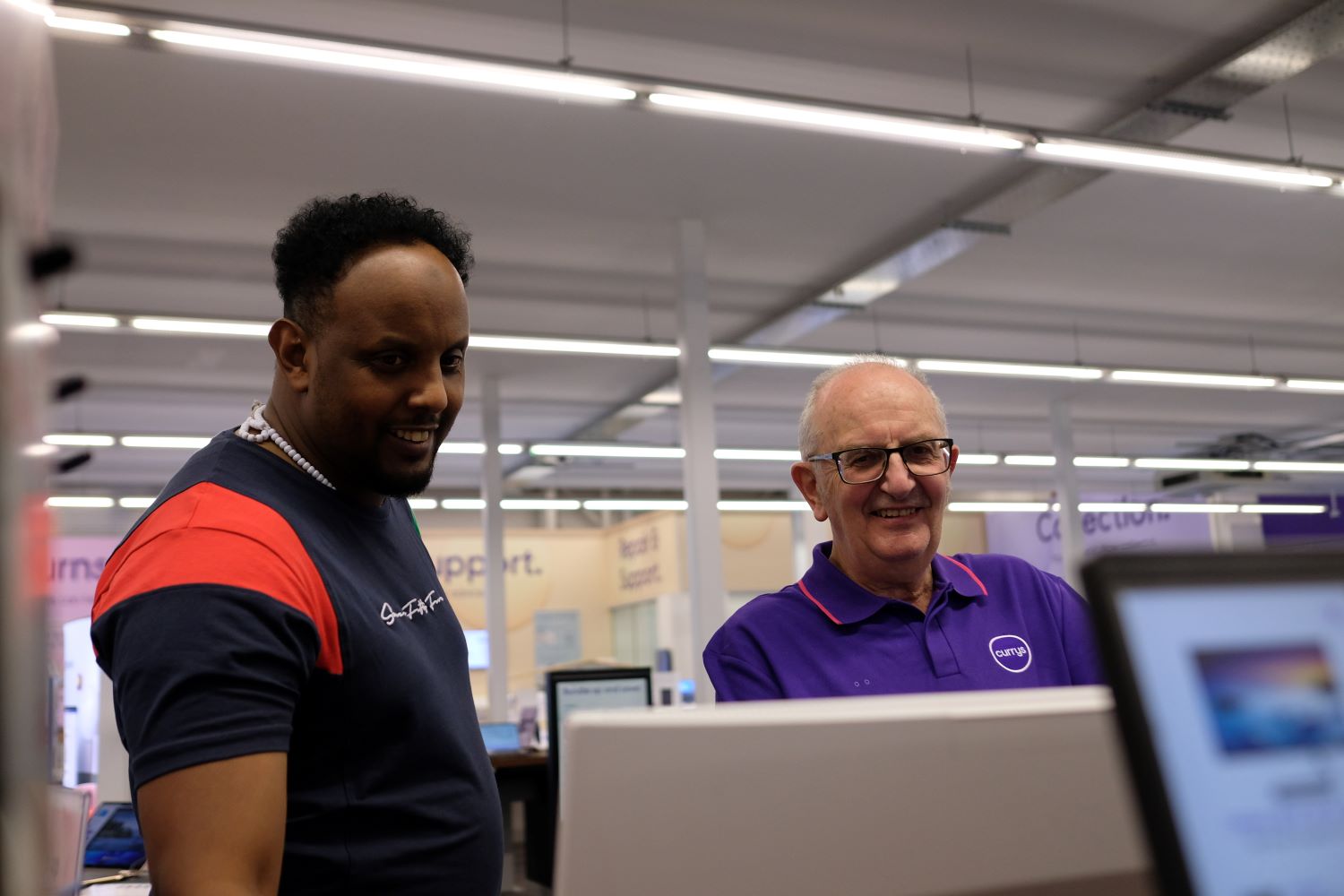 Our Culture and Values
Every business has values, but ours are a little bit different and they carry across all of our locations. 
We win together. We put our customers first. We own it.
These values are the glue that bind us together. The first is about being one team, celebrating success and helping each other to grow. The second is about getting to know our customers and helping them choose the right tech for their needs. Our final value is about taking responsibility and constantly improving how we do business.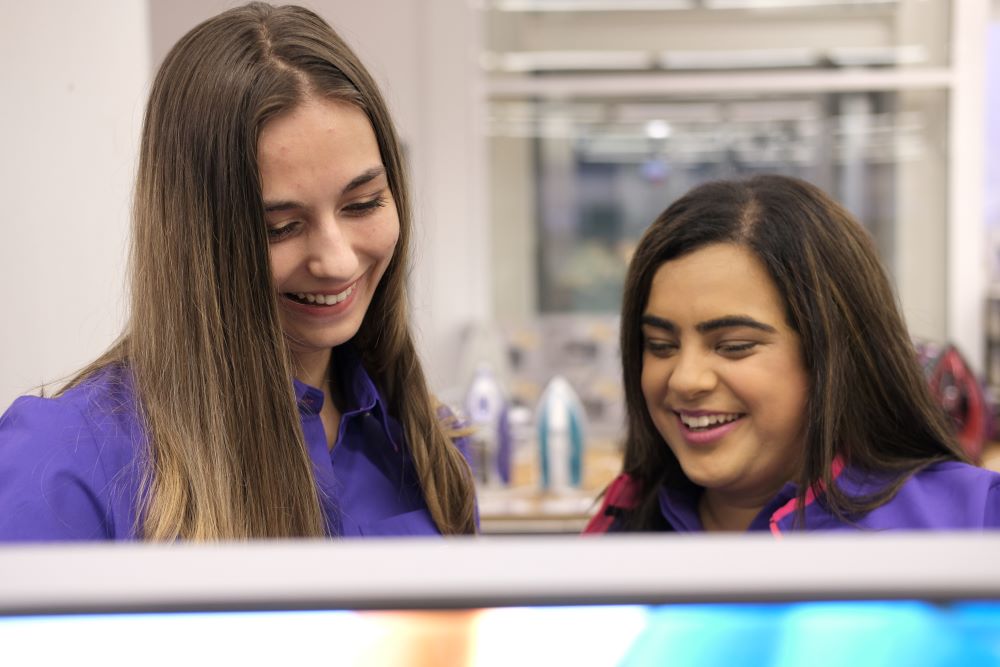 Inclusion at Currys
We're 30,000+ colleagues from different backgrounds, experiences, ethnicities, disabilities, sexualities and genders. Every voice has a space at our table, and we encourage colleagues to engage with our diversity networks and keep important conversations moving in the right direction. 
We celebrate diversity through regular calendar events like Black History Month, National Inclusion Week and International Women's Day. As a Level 2 Disability Confident Employer, we're active members of the Business Disability Forum. We also invest in partnerships with organisations including everywomen, Be Inspired, Stonewall and the Business Disability Forum. Throughout our business, inclusion and diversity is championed, shaped and driven by our Leadership Inclusion Forum, which meets regularly to discuss ways to take action and shape change.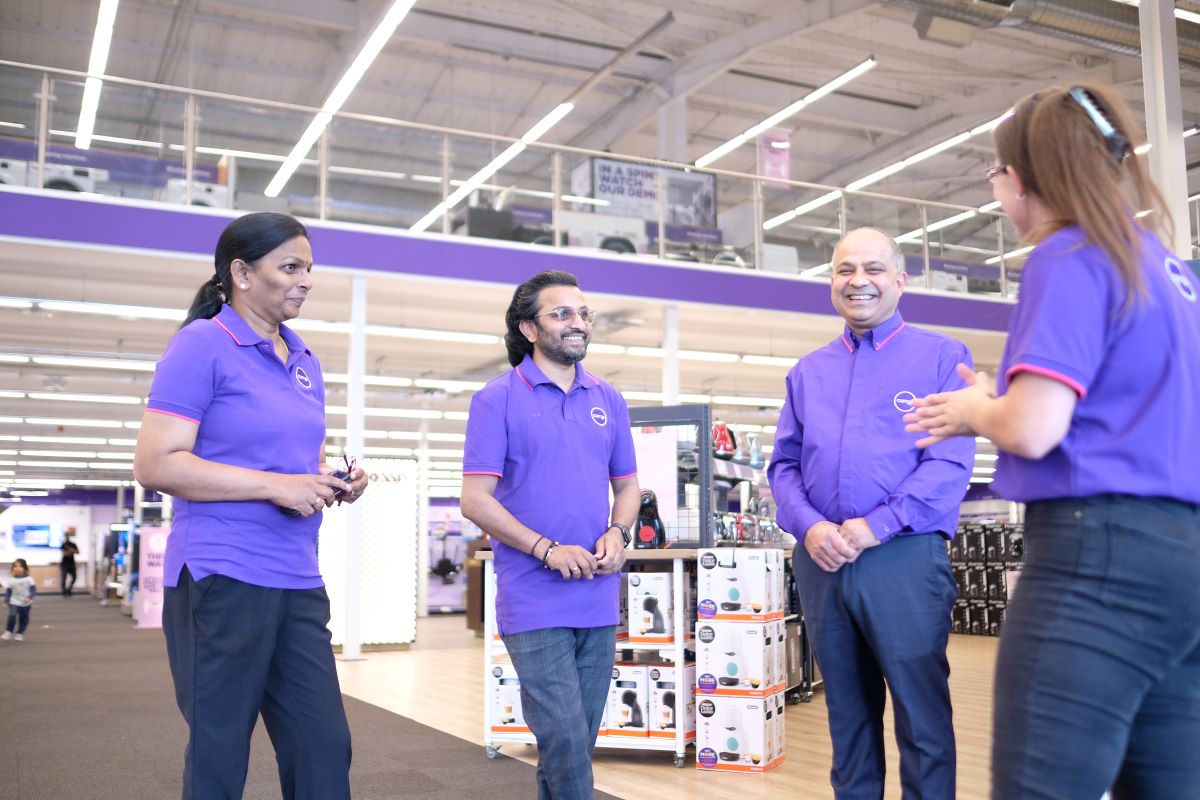 Careers at Currys
Ultimately, help is at the heart of our business. Helping everyone enjoy amazing technology. And helping our colleagues find new ways to make the most of their talents, to realise their ambitions as well as ours.
We provide opportunities to gain externally validated accreditations, such as apprenticeships and programmes that help build careers on many levels. Wherever and however our colleagues want their career to grow, we're there every step of the way. From the very beginning, to being a subject matter expert, to becoming a great manager, a great leader, and a great ambassador.
Learning isn't something you just switch off one day, it's always-on and it'll always be open to everyone.
Our benefits are deeper than just the day-to-day. As a Currys colleague, you can select benefits that work for you, your lifestyle and your career. From healthcare to discounts to development, plus life assurance, pension and a bonus plan. We recognise that having/adopting children is a very special time and as a Currys Colleague you are entitled to enhanced maternity/paternity and adoption pay.
At Currys we provide Hybrid working opportunities, we're not announcing that we're going to go all digital. We work virtually when we can, but we're still human and we'll work together in person when we need to. And together, we get the best of both. The key is not to apply a onesize fits all approach. Flexibility is a mindset, not a policy.
With opportunities across Retail, Supply Chain and Service Operations, and within our Head Office, we really are the place where tech lovers unite! To find out more and explore our vacancies visit our Careers Site.