Our vision, to help everyone enjoy amazing technology, has a powerful social purpose at its heart.
We believe in the power of technology to improve lives, help people stay connected, productive, healthy, and entertained. We're here to help everyone enjoy those benefits and with our scale and expertise, we are uniquely placed to do so.
We are committed to operating a responsible business by understanding stakeholder expectations and best practice and reflecting this in our business decisions. We report on the sustainability issues most relevant to Currys and our value chain.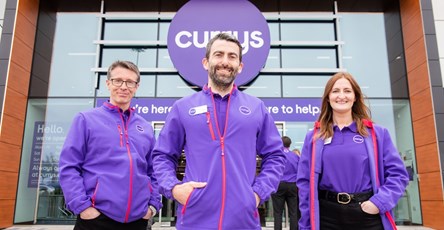 People & Careers
We're Currys. One team with one shared passion: helping everyone enjoy amazing technology. And we're made up by our magic ingredient: our people.
Find out more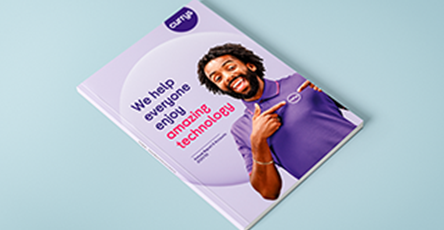 Sustainable Business
Read the Sustainable Business chapter of our 2021/22 Annual Report & Accounts.
Find out more