We help everyone enjoy amazing technology
That's because customers find tech exciting, but also confusing and expensive. We're uniquely positioned as a market leading omnichannel retailer to help customers discover and choose the right technology online and in-store, help them afford it through Credit, and get the most out of it, for life, through our Services.
Our Strategy is working. It was severely tested during the Covid-19 pandemic, and it passed that test. If one thing is clear it's that our vision matters more now than ever. Technology has been critical to keeping customers connected, productive, healthy and entertained. And we've been there for our customers when they've needed us most, helping them afford, enjoy and get the most out of amazing technology.
We've done, and will continue to do this by focusing on 4 strategic priorities:
Capable and committed colleagues
Our vision is to help everyone enjoy amazing technology. We know that our customers find technology exciting, but they also find it confusing and expensive. Our capable and committed colleagues provide the magic ingredient in helping our customers discover, choose and enjoy amazing technology.
Expert face-to-face help is at the heart of why customers shop with us, and that takes skilled and dedicated colleagues. We know that happy colleagues make for happy customers, so we go above and beyond in making sure that our colleagues are rewarded for their hard work.
Through investing in our colleagues, we provide a better customer experience which ultimately drives market share gains and lower customer acquisition and retention costs. It also allows us to run the business more efficiently, with fewer, better trained, tooled and rewarded colleagues who we retain for longer.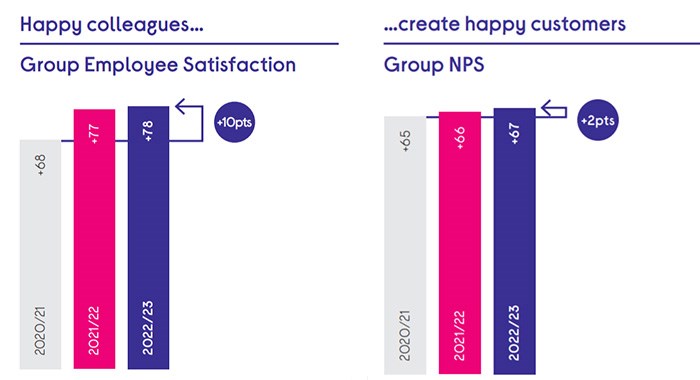 "Happy colleagues make for happy customers and happy shareholders. Our people are at the centre of who we are because it makes us what we are."

Paula Coughlan

Chief People, Communications and Sustainability Officer
Easy to Shop
We put the customer first in everything we do. We are clear on our promises to customers, including our commitments to play our part in society and to protect our environment.
We are committed to our stores because we're strongest when we offer the best of both online and stores to customers. But we are digital first – joining up all of our channels and touchpoints and making us easier to deal with. We are proud that we exist to sell to customers, to help each of them discover and choose the amazing technology that's right for them, however they shop with us.
We work relentlessly to remove, one by one, all of the pain points that our customers experience. There is huge value in getting this right and we have made progress. However, we are determined to keep working hard to take customer experience to the next level.
Improving the ease of shopping in both channels will help us grow market share, while delivering the best of both stores and online in a seamless omnichannel experience will help us grow sales and improve gross margins.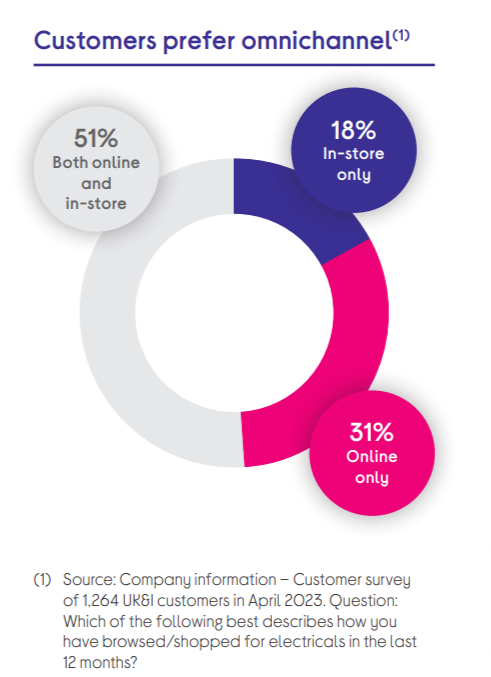 Customers for life
Making customers happy isn't just about helping them choose a product, it's much more than that. It's helping them to afford and enjoy their technology, for life. Credit and other Services help us build longer-lasting and more valuable relationships with customers.
Good data helps better understand, measure, track, target, and tailor our propositions to our most valuable customers over time. We are making progress on building this capability up to where it needs to be.
Services are profitable on their own, but more importantly they help customers make more sustainable choices and they drive increased customer loyalty. As the leading technology retailer in all our markets, with the ability to serve customers across both channels, we have a significant opportunity to increase customer loyalty and share of wallet.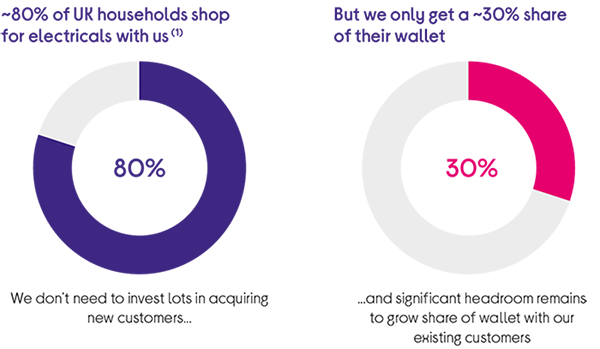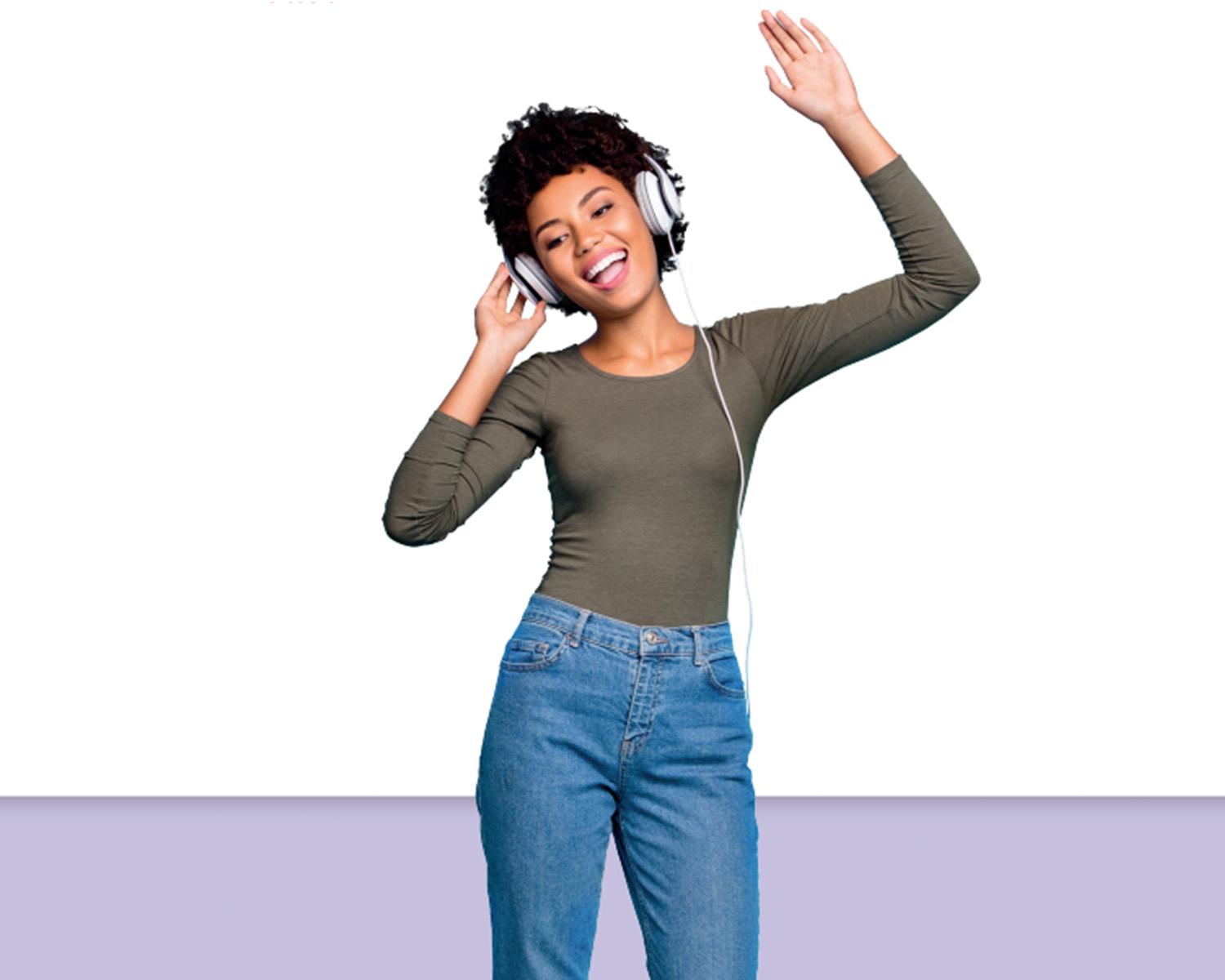 We help you afford the amazing tech
Credit helps customers afford the technology they want, with 3.8m credit customers in 2022/23.
We help you get started
In 2022/23 we made 12.8m deliveries, installed 2.0m products and sold further 750k added value services.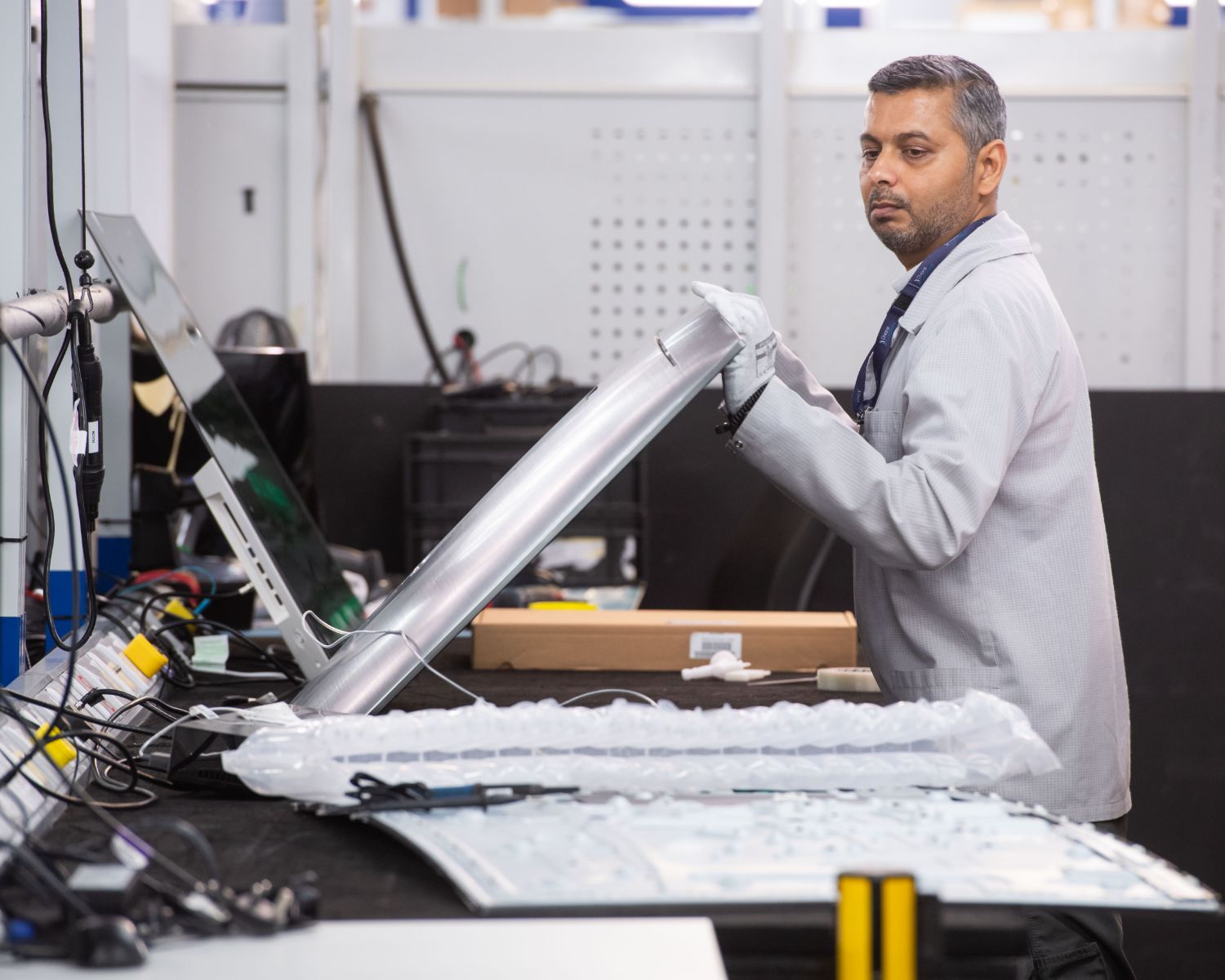 We help give your tech longer life
We currently have 14m active insurance and warranty protection plans, 4.7m of which were sold during the year 2022/23. We also repaired 1.3m products during the year and recycled 103k tonnes of electrical waste.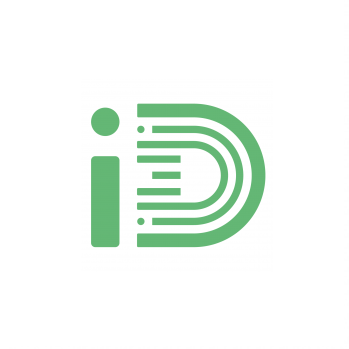 We help you get the most out of your tech
As well as selling amazing tech, we help our customers connect it. That way they can make the most of it. We have over 1.3 million customers on our iD Mobile network, and offer nationwide switching of broadband.
These Services are profitable on their own, but more importantly they help customers make more sustainable choices and they drive increased customer loyalty. We will evolve our Service propositions to give us more chances to speak to more of our customers more often and therefore increase loyalty and share of wallet.
Grow Profits
We need to make more profit. More profit means we can invest more in colleagues and customers and make distributions to our shareholders. We have embedded growing profits at the heart of our strategy. Under our vision to help everyone enjoy amazing technology, we now have a Big Four priorities Capable & Committed Colleagues, Easy to Shop, Customers for Life and Grow Profits.
This reflects the need to raise margins and lower costs to grow profits. But we also need to continue to grow colleague engagement and customer satisfaction. The best businesses have happy colleagues and happy customers, which drives value for shareholders.