We Help Everyone Enjoy Amazing Technology
Technology plays a more important role in our lives today than ever. We provide the vital technology our customers need, to keep them connected with loved ones, their families fed, clean, healthy and entertained, to work from home and home-school their children.
We put our purpose at the heart of what we do, using our expertise, scale and reach, to bring technology to everyone. The assets, colleagues, capabilities and scale that we have means that no one is better placed than Currys to help customers do all this.
Our strategy sets out to build on our strengths to help everyone enjoy amazing technology.
Our four strategic priorities
Executing on these priorities will enable the Group to achieve an EBIT margin of at least 4.0% and to generate free cash flow of more than £1bn over 2019/20 to 2023/24.
1. Omnichannel
Omnichannel is our way of bringing the strengths of all our channels, stores and online, to all our customers, however they choose to shop.
By 'omnichannel' we don't just mean customers having a choice of going into a store or buying online. We mean everything in unison. In fact, it's the combination of stores and online working together that customers have told us they value the most. For example:
A customer in store can now use on of our in-store tablets to access our full range online then order a delivery to their home. This allows every store, whatever its size, to offer our full range to every customer.
On the flip side, customers can order online and collect in store, often within an hour. And if a customer buys online they can still use our in-store services to help them install, set up, repair, trade in and recycle their tech.
How we like to shop today
51
51% of people in the UK say they prefer to shop both online and instore
9
9% of us prefer to shop only in-store
40
40% of us prefer to shop only online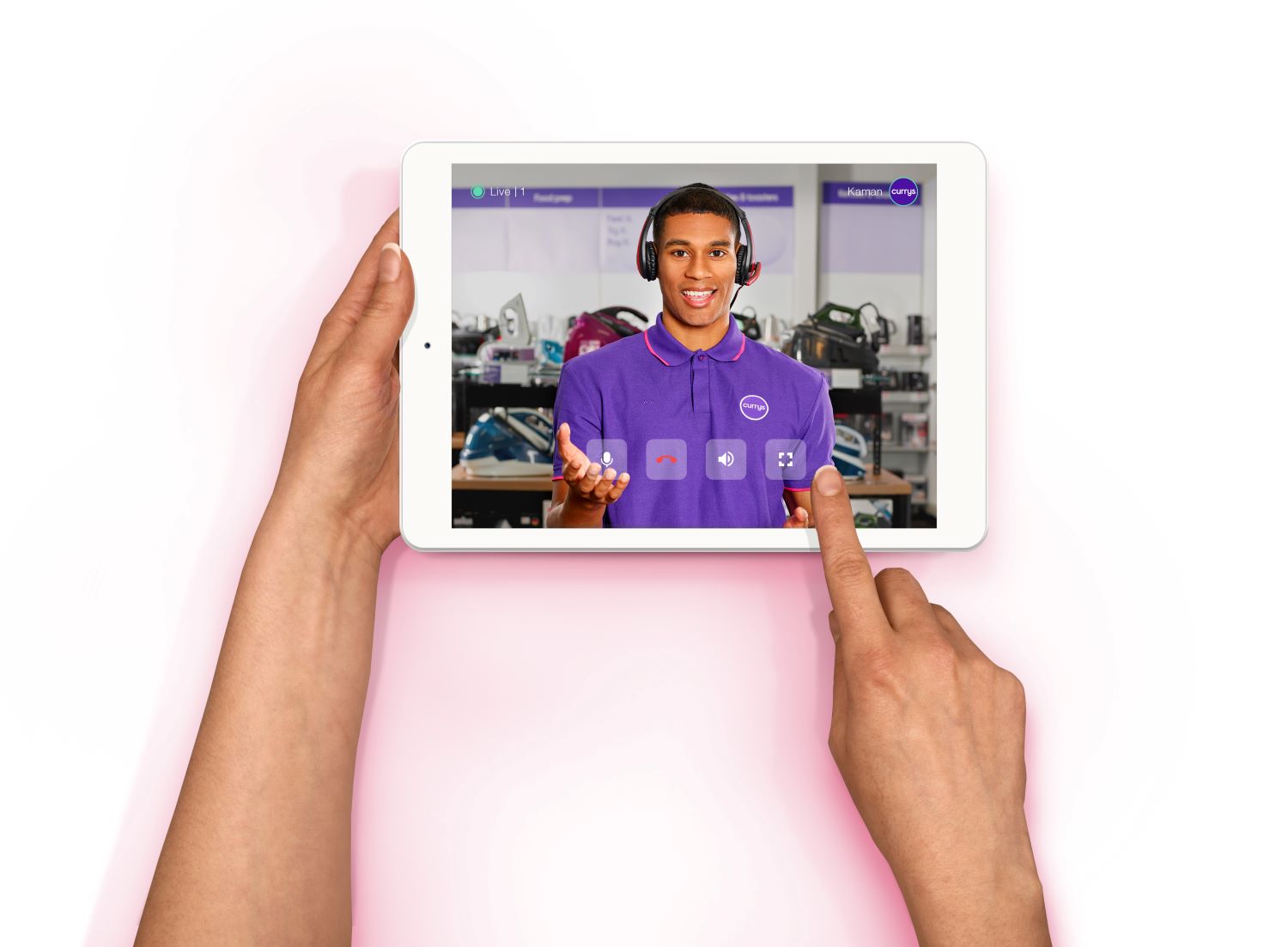 "Omnichannel is our way of bringing the strengths of all our channels, stores and online, to all our customers, however they choose to shop."

Alex Baldock

CEO
2. Responsible Credit
Credit appeals to customers as technology is exciting but expensive, and credit makes it more affordable by allowing them to spread the cost.
Two-thirds of customers in the UK already use some form of credit to buy their tech, and we will make sure we continue to offer everyone a simple and responsible way to use credit to help spread the cost and afford the technology they need.
Credit, done responsibly, is good for everyone. Customers have a +10ppts higher satisfaction score than for non-credit customers as they can get the tech they want. Credit is good for us as it gives customers a reason to shop with us, then shop more - and adoption of other services by credit customers is almost double that of cash customers. Finally, Credit is good for suppliers as well as it enables customers to access higher-value products. All this produces stickier, more valuable customer relationships.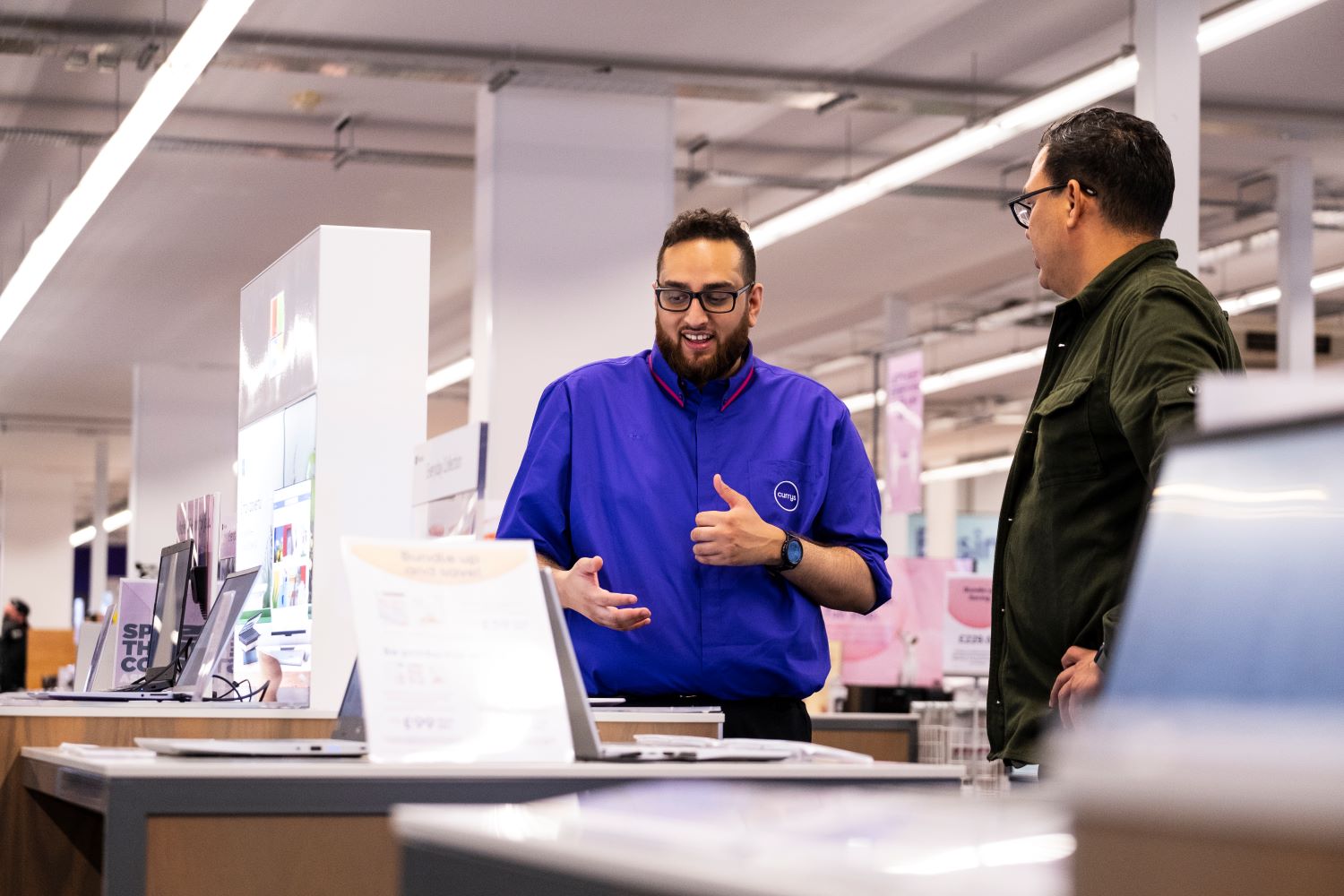 Credit is good for customers and good for us
10% higher satisfaction for UK Credit customers vs non-Credit customers.
1.4m UK Credit customers, +8% growth in Credit sales in 2020/21.
New partnerships with Ecster (in Sweden and Finland) and Santander (in Norway and Denmark).
"Our credit proposition is loved by customers and suppliers. We expect many improvements over the next year."

David Buxton

UK Credit Director
3. Services
We are uniquely positioned to provide services to our customers to help them enjoy technology for life. We can provide this range of services at scale in ways no competitor can match.
We offer a wide range of services to help customers set up and make the most of their tech, and we're going to make sure these services continue to get better and better. That includes our trade-in and recycling services. We are already the number one tech recycler in the UK, and we're not stopping there. We are uniquely positioned to help customers throughout their life, and by doing so we drive relationships that are long-lasting and more valuable to our customers and to us.
We get tech working
In 2020 we made 16.6 million 'big box' deliveries (deliveries that need two people). We also completed 100,000 product set-ups and 6.4 million home installations. That's up 61% year on year, and we want that number to keep on growing.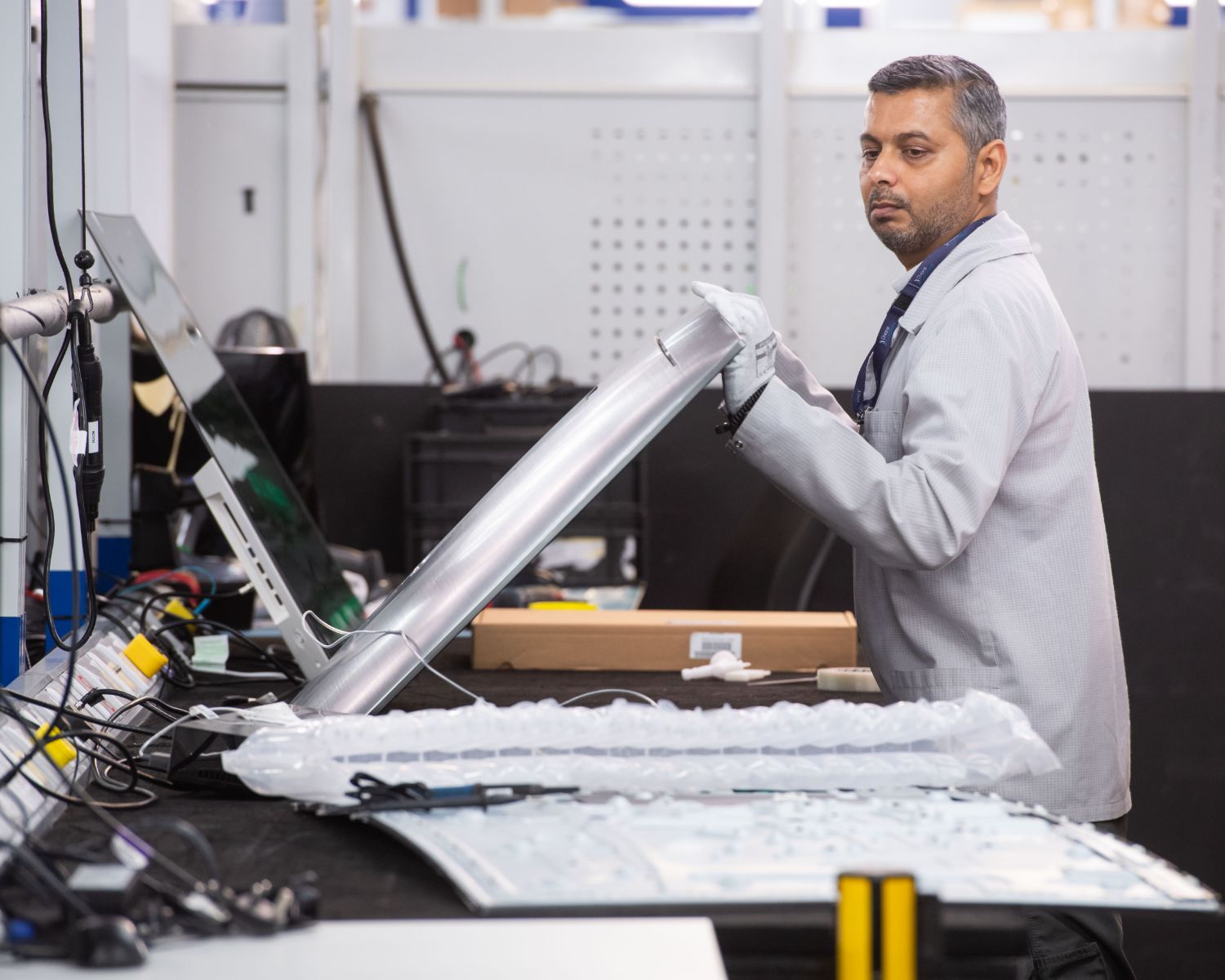 We keep it working
We currently have 8.6 million insurance and warranty plans in place with our customers. Our team includes 270 in-home technicians and we run Europe's largest electrical product repair centre – which makes a massive 1 million repairs every year!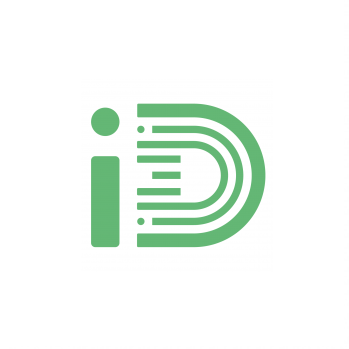 We help customers make the most of their tech
As well as selling amazing tech, we help our customers connect it. That way they can make the most of it. We have over 1.1 million customers on our iD Mobile network, and offer nationwide switching of broadband. Customers can also access lifestyle subscriptions such as our Apple bundle – bringing together Apple Music, Apple Arcade and Apple News+.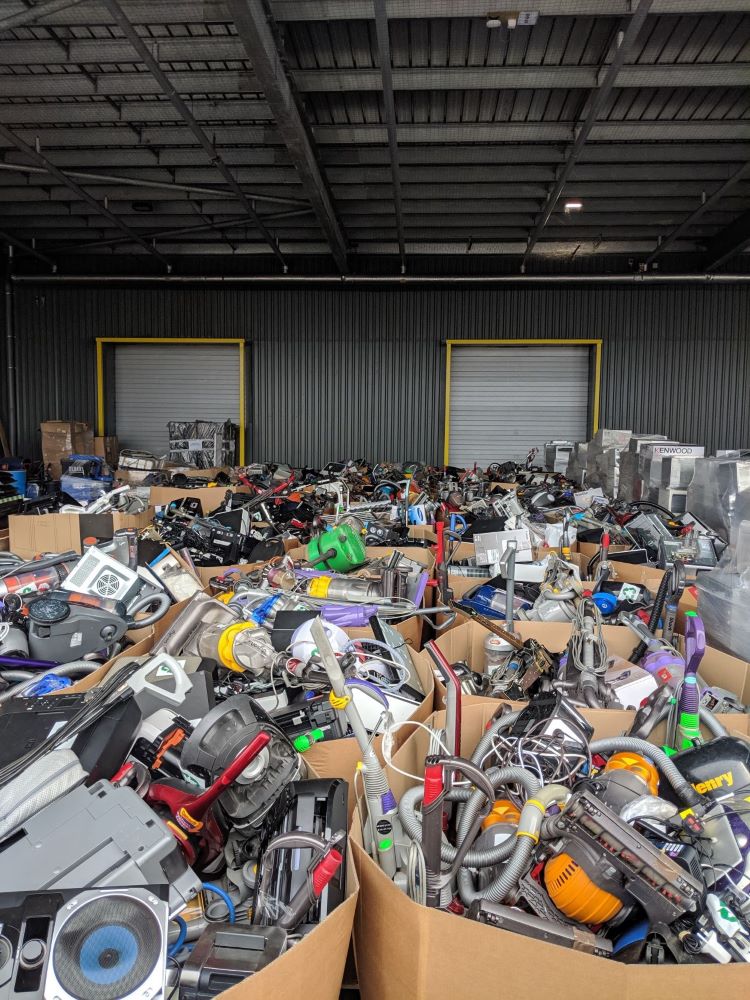 We help customers recycle responsibly
We're proud to be the no.1 retail recycler of tech in the UK, we've collected over half of all e-waste by retailers since 2008 (collecting more than 1 million products from our customers' homes to recycle every year). We're big on re-use and refurbishing too: each year we divert about 50,000 used appliances for reuse, and refurbish more than 250,000 for resale.
4. Mobile
With our heritage we've always been a big player in the mobile world, and the next few years are going to see big and exciting changes.
In September 2021 we launched our new Mobile offer across the UK - initially online with the plan to roll-out it out to our stores in early 2022. Our new offer will better reflect what customers want: flexibility, transparency and value. It will include deals they can't find anywhere else, nationwide face-to-face advice, the best range of handsets from the biggest brands and a wide range of tariffs and networks, underpinned by a market-beating price promise.
It will also be better for us, phones will be sold through the same IT systems as our other products, both reducing costs and allowing more flexible data sharing while the financing of handsets will be done through third-party lenders and not our own balance sheet.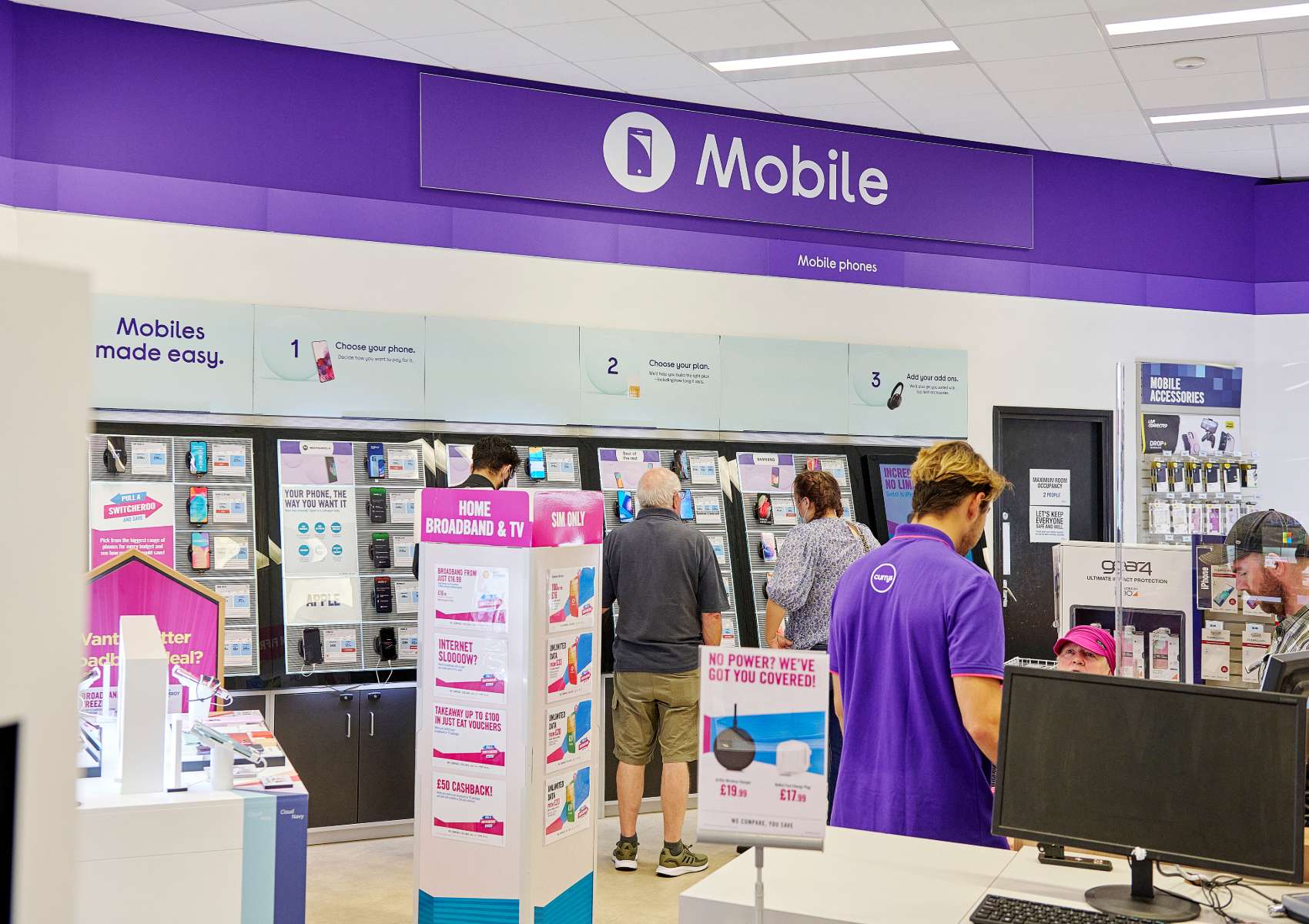 "Mobile is essential technology for customers. We are on track to restore mobile to profitability and cash generation."

Alex Baldock

CEO