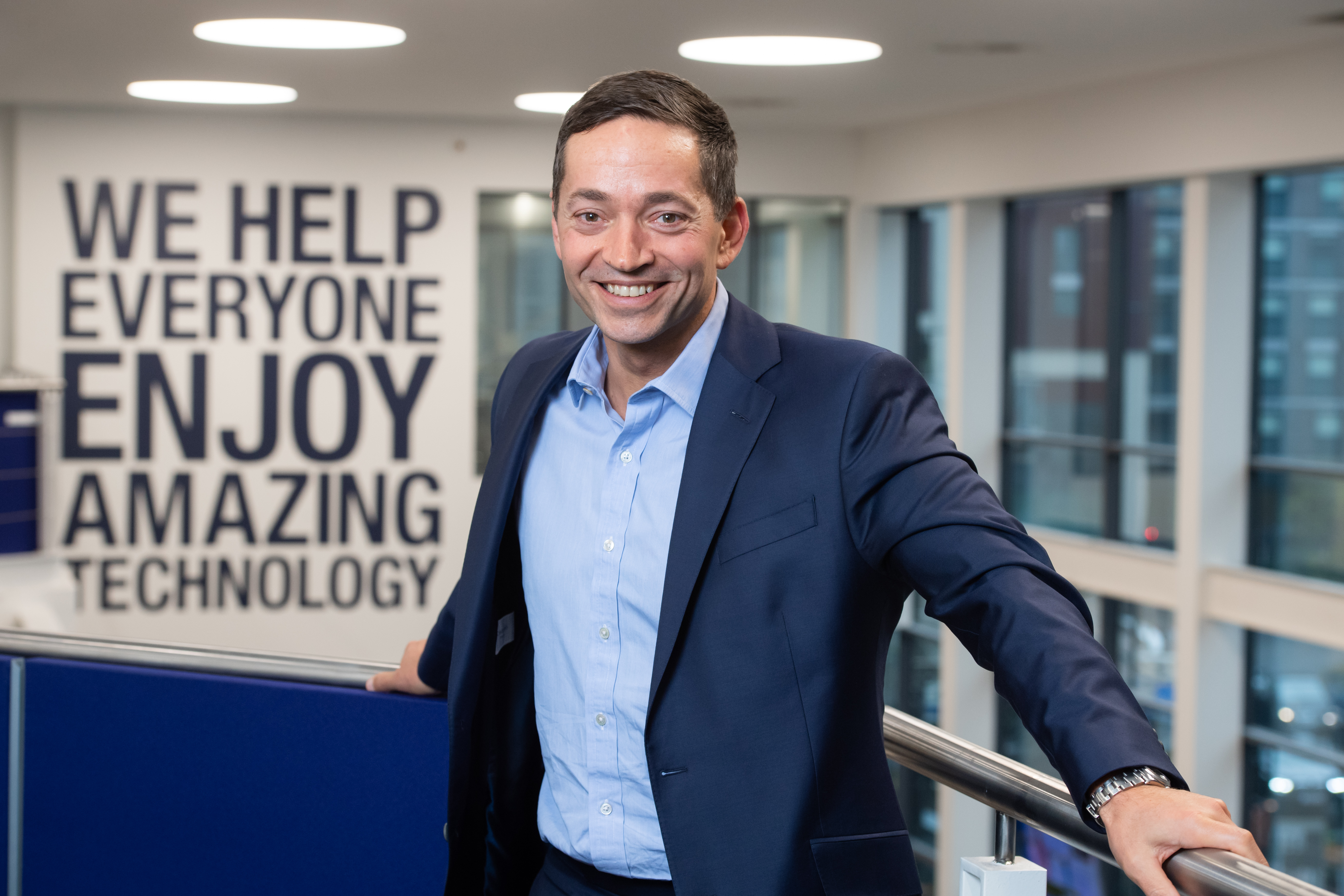 AGM 2023
The Company's 2023 Annual General Meeting (the 'AGM') was held at 11.00am on Thursday 7 September 2023 at Hilton London Kensington, 179-199 Holland Park Avenue, London W11 4UL. All resolutions were passed by the requisite majorities.
Registrar Service
Equiniti Limited is the Company's share registrar. If you have any queries or require support in respect of your shareholding, please use the below details.
+44 (0) 371 384 2030
Please use the country code when calling from outside the UK. Lines are open from 8.30am to 17.30pm (UK time), Monday to Friday (excluding public holidays in England and Wales).
For deaf and speech impaired customers Equiniti welcomes calls via Relay UK. Please visit www.relayuk.bt.com for more information.
Equiniti 
Aspect House
Spencer Road
Lancing
West Sussex
BN99 6DA
Forms to help you manage your shareholder account can be found on Equiniti's Shareview website – www.shareview.co.uk.
Links to useful forms can also be found below:
Completed forms can be posted to the Company's Registrar at: Equiniti, Aspect House, Spencer Road, Lancing, West Sussex BN99 6DA
E-Communications
Shareholders will receive annual reports and other documentation electronically, unless they instruct the Company's registrar that they would prefer to continue to receive printed materials. This is in line with market best practice and underpins the Company's commitment to reduce waste and use of resources. However, as a shareholder, you may still choose to receive all communications from us in printed form. Shareholders may change their preferred method of communication by contacting our registrars, Equiniti, on +44 (0) 371 384 2030*.
The choices of communication available are as follows:
Electronic communication on this website
Shareholders may view shareholder communications online instead of receiving them in hard copy. Shareholders may elect to receive notifications by email whenever shareholder communications are added to the website by visiting www.shareview.co.uk and registering online.
Hard copy communications by post
Shareholders may receive all communications in traditional paper form by post.
Advantages of Electronic Communications
The advantages and efficiencies from electronic communications include:
environmental benefits from a potential reduction in the usage of paper for printing shareholder communications;
cost benefits from reduced printing and postal delivery processes; and
increased speed of communications as shareholders will be able to access communications from the Company on the day of publication, rather than having to wait for postal delivery.
If you have any queries regarding your options, please contact the Company's Registrar, Equiniti.
Note to Shareholders
Unsolicited Shareholder Correspondence
Occasionally shareholders may receive unsolicited phone calls or correspondence concerning investment matters which may imply a connection to the company concerned. These are typically from overseas-based 'brokers' who target UK shareholders offering to buy their shares or sell them what can turn out to be worthless or high risk shares in US or UK investments. They can be very persistent and extremely persuasive.
Share fraud includes scams where investors are called out of the blue and offered shares that often turn out to be worthless or non-existent, or an inflated price for shares they own. These calls come from fraudsters operating in 'boiler rooms' that are mostly based abroad. While high profits are promised, those who buy or sell shares in this way usually lose their money.
PROTECT YOURSELF
If you are offered unsolicited investment advice, discounted shares, a premium price for shares you own, or free company or research reports, you should take these steps before handing over any money:
Get the name of the person and organisation contacting you.
Check the Financial Services Register at http://www.fca.org.uk/firms/systems-reporting/register to ensure they are authorised.
Use the details on the Financial Services Register to contact the firm.
Call the FCA Consumer Helpline on 0800 111 6768 if there are no contact details on the Register, or you are told they are out-of-date.
Search the list of unauthorised firms and individuals to avoid doing business with them at www.fca.org.uk/scams
REMEMBER: if it sounds too good to be true, it probably is!
If you use an unauthorised firm to buy or sell shares or other investments, you will not have access to the Financial Ombudsman Service or Financial Services Compensation Scheme (FSCS) if things go wrong.
REPORT A SCAM
If you are approached about a share scam you should tell the FCA using the share fraud reporting form at www.fca.org.uk/scams where you can find out about the latest investment scams. You can also call the Consumer Helpline on 0800 111 6768. If you have already paid money to share fraudsters you should contact Action Fraud on 0300 123 2040.
FAQs
Shareholder Privacy Policy
This Privacy Policy helps you understand what personal data we collect, why we collect it, what we do with it and the choices you have, including how to access and update information. The information in this Privacy Policy is important, so we have tried to make it easy to navigate.
This Privacy Policy extends to the share registry services which are carried out by our registrars, Equiniti Limited ("Equiniti"). We have appointed Equiniti under the rules of the Companies Act to manage our share register. Equiniti's role as registrars includes keeping an up-to-date record of shares held by shareholders, administration of shareholder payments (including dividends), managing share transfers, issuing share certificates and supporting other regulatory functions. In carrying out registry services, Equiniti process personal information about you as a shareholder on our behalf.
Equiniti also collect and process your personal data so that they can manage your shareholding on our behalf. Please see Equiniti's separate privacy policy for details of how they collect and use your personal information.
Currys plc (referred to using "We", "Us", "Our" or the "Company") is a company registered in England and Wales (company no. 07105905) and is the parent of the Currys group of companies (the "Currys Group"). Currys is Europe's leading specialist electrical and telecommunications retailer and services company, employing over 42,000 people in nine countries. We pride ourselves on giving our customers simple and independent advice on which electronic and technology products are right for them.
In the UK&I we trade as Currys; in the Nordics under the Elkjøp brand and as Kotsovolos in Greece.
We're a company that values our shareholders. The systems used to process and store information in relation to your shareholding are protected to make sure that unauthorised or unlawful processing of personal information, accidental loss, damage to or destruction of personal information doesn't occur. Only authorised personnel of Currys and our assured third-party service providers are given access to personal data, and these colleagues and third-party service providers are required to treat this information as confidential.
In order to manage your shareholding, we will collect and use your personal information such as your name, gender, address, phone number, date of birth, email address and shareholder reference number. We may also collect and use your bank or building society details in order to pay dividends directly into your account.
The situations when you provide personal information could include when you register as a shareholder and when you interact with us in relation to your shareholding with us. This includes when we receive your personal information from third parties, for example through your agent, stock broker or share plan administrator.
It is important to us that the information we hold about you remains accurate and up-to-date at all times, but we need your help in doing this. You can update your contact information and bank details (for receiving dividends) as well as manage any share dealings by contacting Equiniti directly.
To do this, we encourage you to use Equiniti's portal, Shareview Portfolio ("Shareview"), to manage the information you provide to us. Shareview is a free, easy and secure service that enables you to manage your shareholding online and make use of a range of benefits. Registering for Shareview is very straightforward and is done online via www.shareview.co.uk. Please note that you will need to have your shareholder reference number available and you will need to match your details to those on Equiniti's records. Alternatively, you can contact Equiniti either by telephone or post by following the procedures detailed in the 'Contact us' section below.
We use your personal information (with the support of Equiniti) to:
Include you on our share register;
Keep our share register up-to-date (examples include: change of address, change of name, bank mandate details, registration of death, legal document processing, lost certificate notification and (re)issue of share certificates);
Complete transactions that you instruct us to undertake;
Allow you to exercise your rights as a shareholder, such as the right to vote at shareholder meetings;
Contact you with shareholder-related information, including important information about reports, meetings, dividend distributions and shareholder resolutions, including details of our Annual Report and Accounts and Annual General Meetings;
Enable trading on the London Stock Exchange;
Retain records of your instructions; and
Pay dividends and other shareholder payments to you.