Choose, Afford, Enjoy for Life
Our business model is to help everyone to choose, afford and enjoy technology however they want to shop. It's also our passion, and everything we do here at Currys is designed to make it happen.
Customers are at the heart of everything we do. Constant focus on improving customer experience is key to achieving our objectives and delivering for shareholders.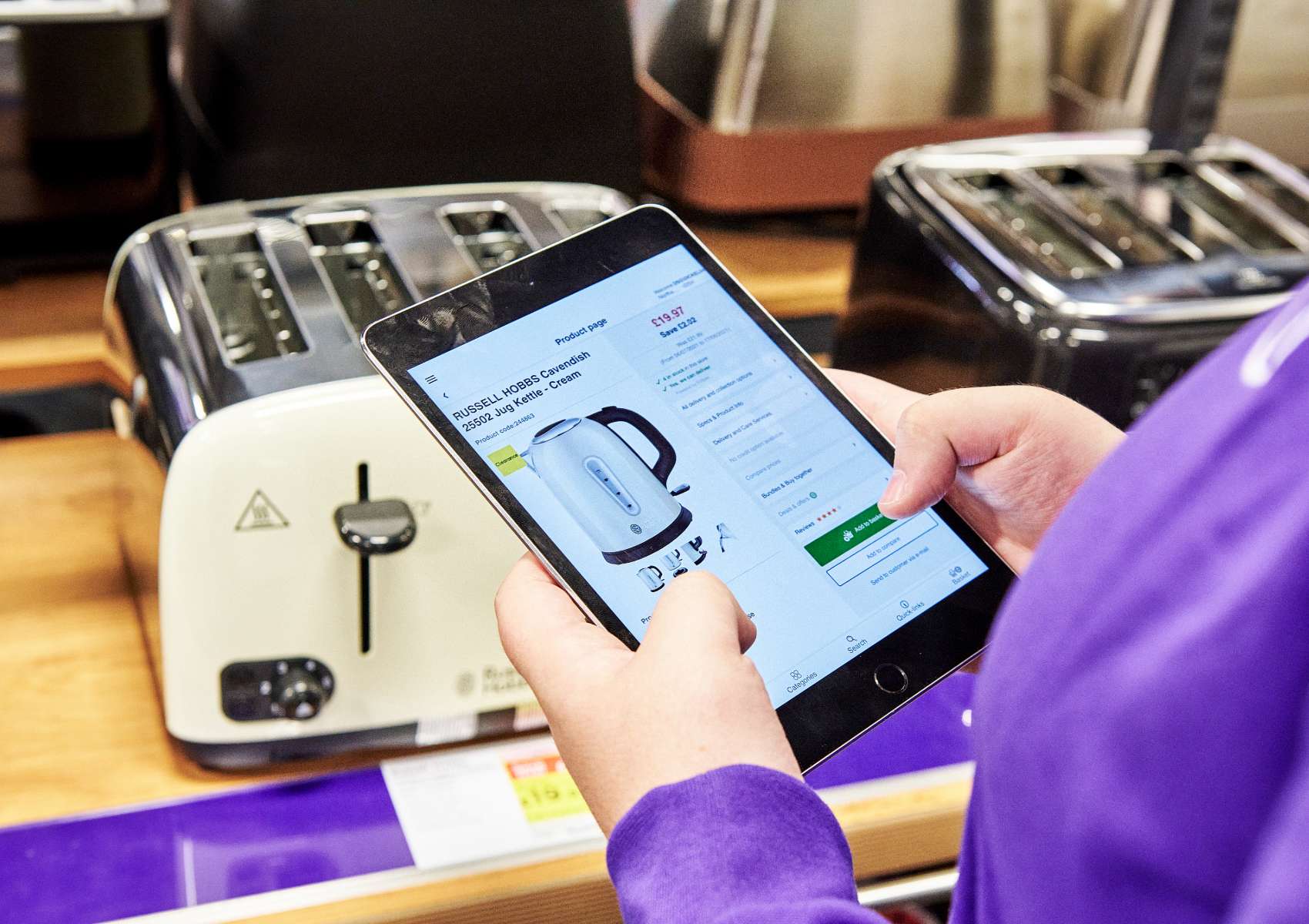 Choose
We help customers choose the right technology, across a huge range of products through our stores or online. Our capable and committed colleagues provide expert face-to-face advice to help customers make the right choice.
Right products: Large and relevant range of products including more sustainable products in every market. Our strong relationships with suppliers are key here.
Expert advice: Our 35,000 highly trained, capable and committed colleagues provide expert advice to help customers shop where and when they want. Time and again our customers tell us it makes all the difference.
Omnichannel: In-store, online, buy online then pick up in store... however our customers want to shop, they can.
ShopLive: Our customers can now get the best of both worlds by speaking live to a Currys expert in store via a live video link from their home, 24/7.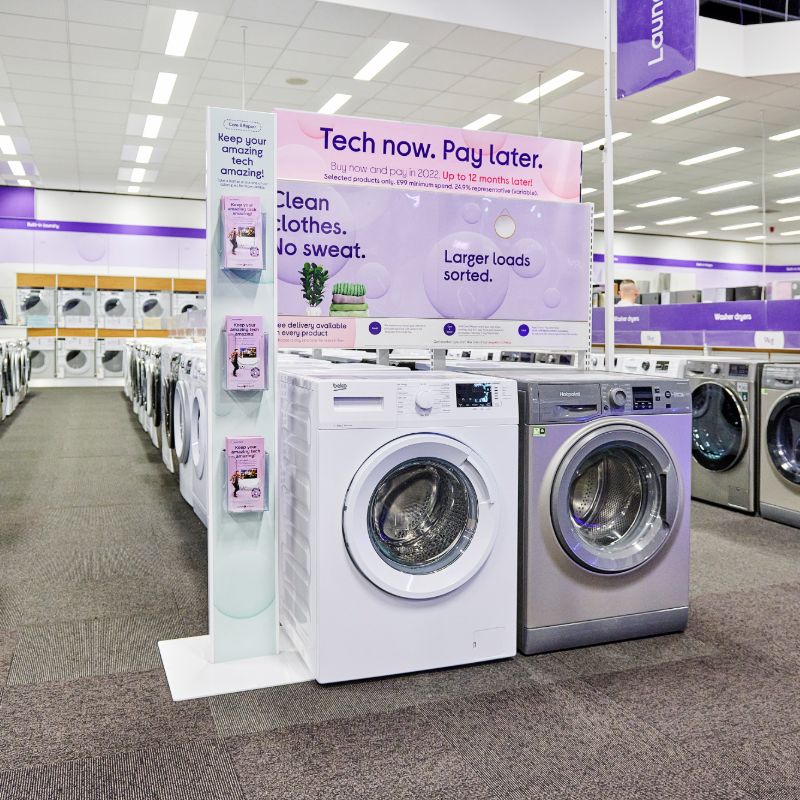 Afford
Customers find technology exciting but confusing and expensive. We help everyone afford the technology they need. We won't be beaten on price and we can spread the cost of tech through the responsible use of credit.
Right price and price match: We promise you won't get it cheaper, full stop. We price match any product against any other UK retailer, online or in store. We'll also match discount codes - we won't be beaten on price.
Responsible Credit: We help people spread the cost of their tech by offering responsible credit.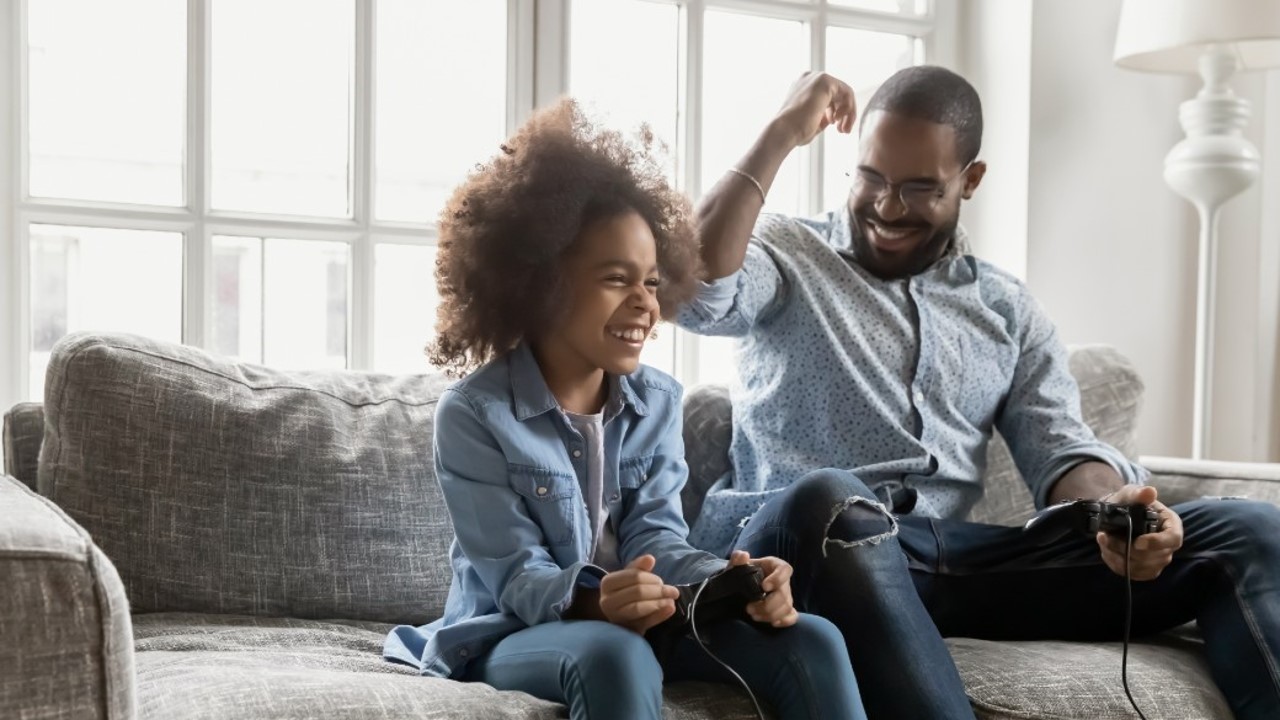 Enjoy for Life
We help customers make the most of their amazing tech through our unique services. We get product working, keep it working, help customers make the most out of it and at the end of the lifecycle, trade in and recycle products. We are uniquely positioned to help customers throughout their life, and by doing so we drive relationships that are long-lasting and more valuable to our customers and to us.
Get tech working: with our installation and set up.
Keep tech working: with all our protection and repair options.
Make the most out of it: through connectivity and subscriptions.
End of life: through trade in and recycle. We recycle any tech product, even if you didn't buy it from us.
Competitive strengths
Value creation for stakeholders
Customers need the amazing technology we sell to keep connected, healthy, productive and entertained.
Helping them choose from the vast range of products and making sure they can get the most out of it is at the heart of what we do.
We can only keep our customers happy if we have happy colleagues. Paying colleagues fairly, building skills for life and making all colleagues shareholders are essential to our long-term success.
Our scale and our stores provide an omnichannel customer experience that our suppliers can find nowhere else, and because of that we have strong relationships with all the major manufacturers.
We care for the world around us. We are proud to be a leading retail repairer and recycler of tech in all our markets. We will reduce our impact on the globe while investing in our communities and cause.
Our business is cash generative and we ensure sustainability of this cash generation through careful capital deployment.