Technology plays a more important role in our lives today than ever
We believe in the power of technology to improve lives, help people stay connected, productive, fed, clean, healthy and entertained.
We are here to help everyone enjoy these benefits and with our scale and expertise we are uniquely placed to do so.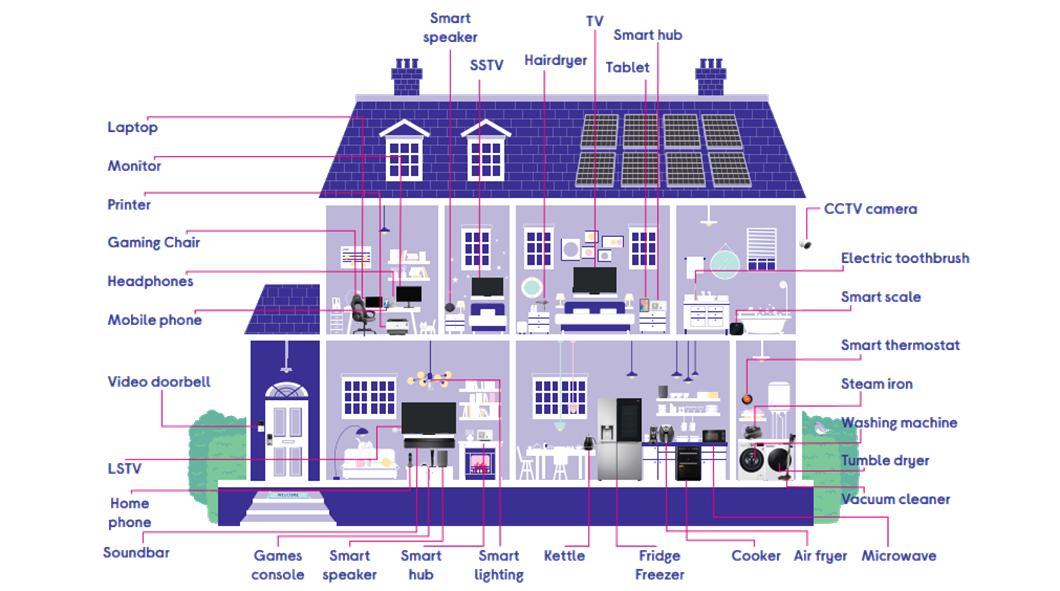 Continuing growth drivers
Many of the trends that accelerated during the pandemic are enduring trends. Hybrid working is here to stay, with around 30% of the UK workforce based at home for at least some of their work, double the amount there were three years ago(1). In the same way, online learning and home entertainment continue to grow fast(2)(3). As a result, there are more products in people's homes, and this drives more familiarity, reliance and greater use of tech. This growth is further underpinned by amazing supplier innovation, and we have several of the world's largest companies as trusted suppliers. We believe these trends provide long term upside for our markets and will make tech spend less susceptible to cyclical downturns.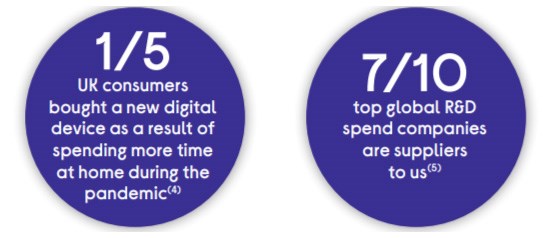 1. UK ONS; UK Parliament
2. Coursera.
3. Digital Entertainment and Retail Association (ERA)
4. Deloitte UK
5. European Commission
"Gaming is the largest category in the UK's home entertainment sector, with revenues that exceed £4.6bn. It sets the pace for innovation across the entire industry."

Ed Connolly

Chief Commercial Officer
2022/23 Trends
2022/23 saw tech spend decline globally after the rapid increases during the pandemic. In our markets, a combination of inflation and interest rate rises have resulted in consumer spending being squeezed.
Given the cost of living pressures and a sustained shift to more sustainable consumer behaviours, we have seen a higher demand for energy-efficient products such as air fryers, heat pump tumble dryers, microwaves and large capacity washing machines.
Innovation and premium products, such as foldable and flip phones or OLED and QLED TVs, continued to drive demand. Gaming continues to be strong driven by better console supply and new launches. "Sold with" bundling, such as selling accessories with computers, has also grown significantly.