Currys plc
Currys plc is a leading omnichannel retailer of technology products and services, operating through online and 823 stores in 8 countries. We help everyone enjoy amazing technology, however they choose to shop with us.
In the UK&I we trade as Currys; in the Nordics under the Elkjøp brand and as Kotsovolos in Greece. In each of these markets we are the market leader, employing 28,000 capable and committed colleagues. Our full range of services and support makes it easy for our customers to discover, choose, afford and enjoy the right technology for them, throughout their lives. The Group's operations are supported by a sourcing office in Hong Kong, state-of-the-art repair facilities and an extensive distribution network, enabling fast and efficient delivery to stores and homes.
Find out more about our Group strategy.
Learn more about our Nordics and Greek businesses, Elkjop and Kotsovolos:
Our Vision
Our vision – We Help Everyone Enjoy Amazing Technology - is to help customers choose, afford and enjoy amazing technology however they choose to shop with us. By offering the best range of products, credit and services through our digital-first omnichannel model we will build customer relationships that are stickier and more valuable over time, in all geographies we operate in. This will benefit our customers, our colleagues, our shareholders and society.
It also has a powerful social purpose at its heart. We believe in the power of technology to improve lives, help people stay connected, productive, healthy, and entertained. We're here to help everyone enjoy those benefits and with our scale and expertise, we are uniquely placed to do so.
Watch more about who we are in the video below.
Our Leadership Team
Our History
Currys was founded by Henry Curry in 1884 as a bicycle-building business, before the company diversified into selling toys, radios and gramophones when it listed on the stock market in 1927.
Dixons began in 1937 when Charles Kalms opened a photo studio in Southend.
Carphone Warehouse was founded in 1989 by Charles Dunstone in his flat in Marylebone Road.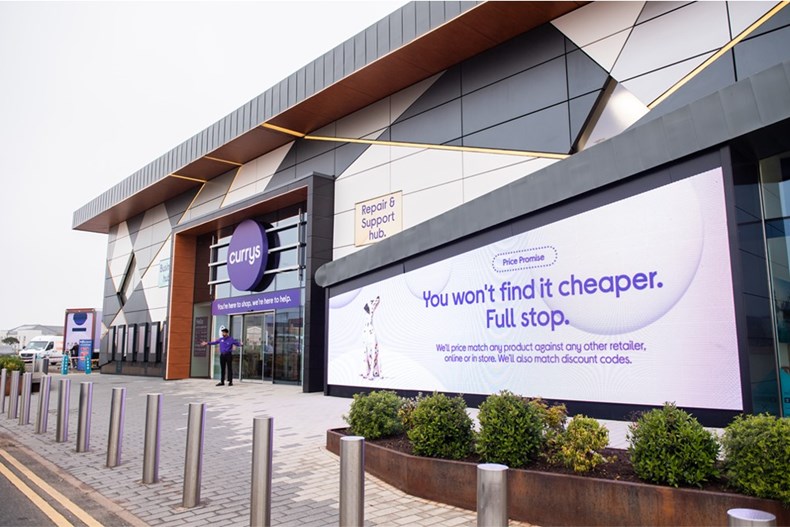 Our Brands