UK's leading tech retailer is trialling sales of refurbished technology on its website

Currys is seeing strong demand for pre-owned devices, with 80% of refurbished product lines sold-out within a week of being on sale

Customers increasingly choosing refurbished products thanks to lower price points and positive environmental impact1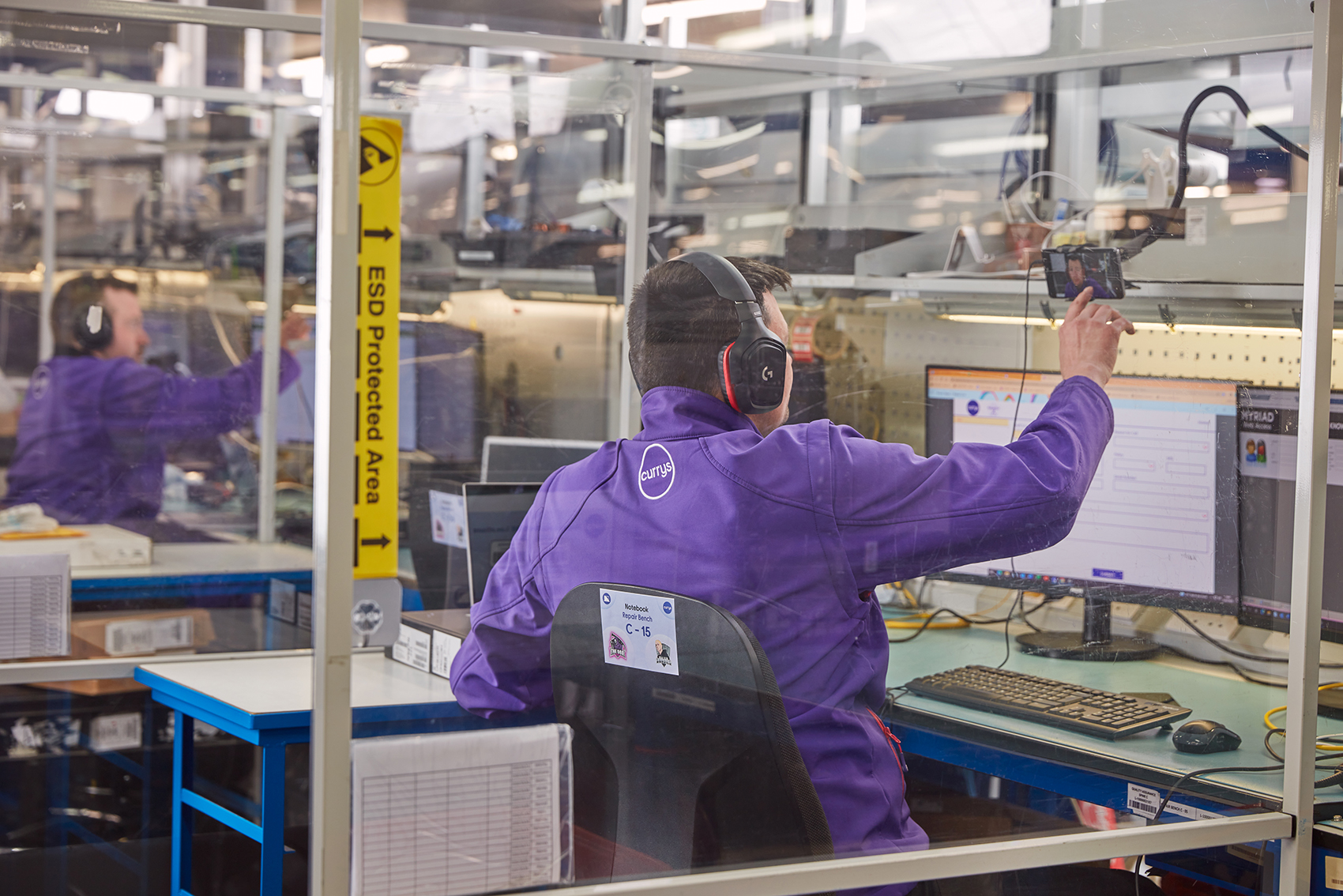 The UK's leading technology retailer, Currys, has announced that it is trialling sales of refurbished technology on its website.
With customer demand being driven by a growing eco-consciousness amongst the British public, as well as the financial challenges of the cost-of-living squeeze, Currys started selling cheaper, pre-owned mobiles, laptops and Chromebooks on currys.co.uk in November 2022.
Sales of second-hand items have boomed since the trial began, with 80% of the refurbished product lines selling out within the first week of sales. Refurbished laptops are in particularly high demand – without any supporting marketing activity, one in 10 online users searching for laptops organically browsed the available refurbished listings.
The refurbished products are individually checked over, restored (if required), and repackaged by Currys. Boasting Europe's largest tech repair centre – a facility the size of three football pitches, located in Newark – Currys processed 600,000 individual tech items in the last twelve months, a proportion of which are then made available for resale on currys.co.uk. Unlike many other refurbished tech retailers, Currys can offer shoppers product support both online and in-store, meaning customers have extra peace of mind when buying pre-owned.
Previously only available via the 'Currys Clearance' eBay store, buyers of second-hand products now have all the payment options they would expect when purchasing new items via currys.co.uk, meaning a diverse range of 'buy now, pay later' options are available on all items. Currys also guarantees that each refurbished item is sold with charging power outlets and leads, something that most other refurbished retailers do not offer.
Until now, customers have only been able to buy second-hand tech which has been graded as being in 'excellent' condition. However, a range of items in 'very good' and 'fair' conditions are available at even lower price-points as of this week. Regardless of their condition, all items are sold with a 12-month technical guarantee, meaning if a product develops a fault, Currys has customers covered.
Mandeep Gobindpuri, Head of Development – Circular Economy, Currys said:
"In the UK we produce the second highest amount of e-waste per capita in the world2. As much as we all love brand-new tech, we need to address this challenge. E-waste is a core reason why we are committed to our 'Long Live Your Tech' campaign, which helps customers make more informed environmental decisions when buying and disposing of technology.
"Buying refurbished saves customers money and saves good tech from landfill. This trial is a win for customers, and a win for the planet3."
For more information about Currys' commitment to giving tech a longer life, as well as any further announcements about the sales of refurbished technology on currys.co.uk, visit: https://www.currysplc.com/sustainable-business/environment/
---
1 Currys sales data substantiates findings made available by Vodafone and OnePoll in November 2022 that 73% of consumers would consider buying second-hand phones for cost reasons, and 55% would consider doing the same for environmental reasons: https://www.vodafone.co.uk/newscentre/press-release/new-refurbished-phone-range-helping-price-conscious-customers/
2 Global E-Waste Monitor via uSwitch, Mobile Emissions Report: https://www.uswitch.com/mobiles/compare/sim-only-deals/mobile-emissions/
3 Environmental footprint of buying refurbished technology vs new technology substantiated by mobile phone-based research findings made available in 2021: https://doi.org/10.1007/s11367-021-01869-2