Currys and Vodafone have announced they are expanding their long-standing mobile partnership to include Home Broadband
New extension will focus on Vodafone's range of Home Broadband services, providing Currys customers with access to the UK's largest full fibre footprint and fastest WiFi throughout the home with Vodafone Pro II
Vodafone's entire Home Broadband portfolio will be available at all Currys stores and eligible Currys and Vodafone customers will be able to access the Vodafone Together discount, saving £3 a month on their broadband bill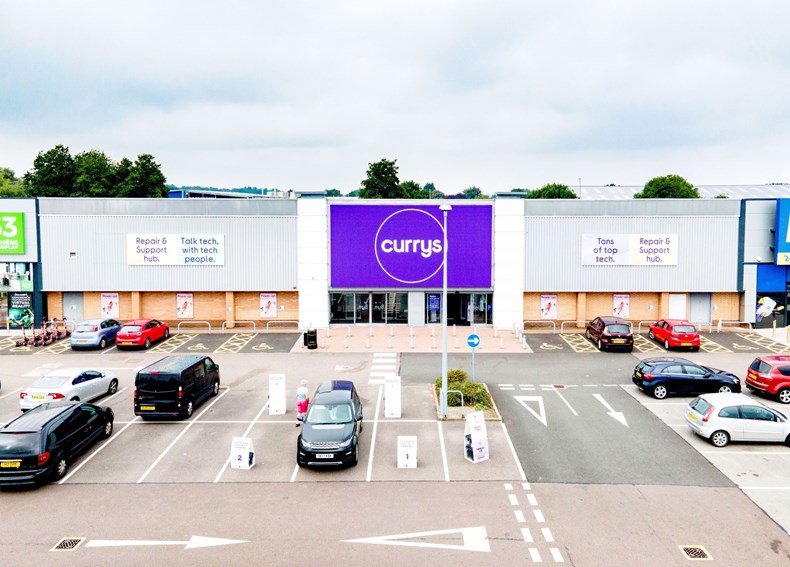 01 June 2023, London Currys and Vodafone have announced they are expanding their partnership, with the full range of Vodafone Home Broadband services now available in all Currys stores.
This includes Vodafone Pro II Broadband, the UK's fastest WiFi technology throughout the home, and access to Vodafone's largest full fibre footprint, the most reliable broadband technology.
The expansion into offering Vodafone Home Broadband builds on the existing partnership between Vodafone and Currys, providing customers with the choice of Vodafone's reliable, award-winning mobile network1 as well as fast, reliable and great value home broadband deals.
In addition to getting access to the UK's largest full fibre footprint – offering the country's most reliable broadband technology to more homes than any other provider – Currys' customers can also benefit from reliable WiFi coverage in every corner of their home, thanks to Vodafone's Pro II Broadband, the most advanced and fastest WiFi technology ever with the next generation WiFi6e. This unbreakable solution, available to purchase from Currys, comes with SuperWiFi6e boosters that can connect over 150 devices and automatic 4G broadband backup, so customers don't lose connectivity if their broadband connection drops.
With nearly 300 stores across the UK and close to 15,000 colleagues, this expansion into home broadband will see countless customers stand to benefit from expert advice and in-store access to market-leading products. Even better, Currys' existing Vodafone pay monthly mobile customers can access a Vodafone Together discount when they buy Vodafone broadband and save £3 a month on their broadband bill. This will be available in Currys stores from 31 May 2023.
Lindsay Haselhurst, Chief Operating Officer for Currys, commented: "At Currys, we are passionate about helping everyone enjoy amazing technology and our broadband offering is a key enabler to getting the most out of your tech. So, we are excited to broaden our existing Vodafone portfolio to include Vodafone Home Broadband. Customers can save on their broadband bills when they switch to Vodafone Home Broadband and benefit from the UK's most reliable broadband technology – available to more UK homes than anyone else."
Max Taylor, Vodafone's Chief Commercial Officer said: "I am delighted to announce we are expanding our Currys range to include our innovative and market-leading home broadband products. Ensuring as many customers as possible get the choice of the UK's reliable award-winning network and the UK's largest full fibre provider. Together with Currys, we want to bring the fastest, most reliable broadband to all UK families at an affordable price."
Ends
1 Reliable, award-winning network: The UK relies on Vodafone as a network provider as it:
i) powers critical national infrastructure and 77% of emergency services,
ii) has coverage in 99% of UK homes,
iii) covers 96% of the UK and
iv) has won numerous awards.
Full details & awards: vodafone.co.uk/network.