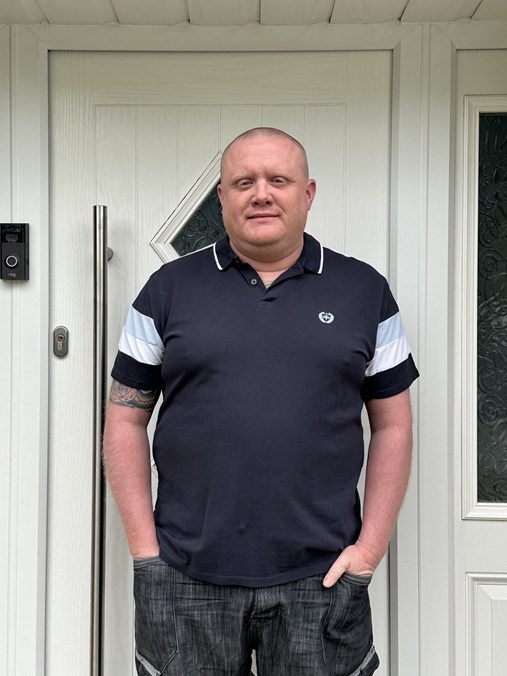 When Matt Sadler completed his Mental Health First Aider training with Currys, little did he know how crucial this training would be later down the line.
Matt, Senior Partnership Manager for the Customer Management Centre at Currys, was approached five years ago by his line manager with the opportunity to gain a Mental Health First Aider qualification. Matt was impressed by the concept of the training and gladly accepted.
"From a personal perspective, I have a teenage daughter who has struggled with her mental health, so that influenced my decision to join the training. I wanted to better understand and be able to support her with what she was going through."
The training looks to provide employees with the skills to support someone with their mental health recovery by guiding them to further support, this could be through self-help resources, their employer or the NHS. With four sessions as part of the qualification, they offer an in-depth knowledge and understanding of mental health and factors that affect wellbeing. They give employees the confidence and listening skills to get involved, reassure and support, and is available to all colleagues across stores, offices and warehouses.
It's when Matt was driving home from work recently that this training was truly put into practice. Matt noticed a young man stood on the wrong side of the barrier of a bridge he was crossing. Instantly sensing something wasn't quite right, Matt pulled over to ask if he was okay, to which the man replied that he was suicidal and about to jump. It was in that moment Matt utilised everything he'd learnt during the training, as he continued to chat and build up a rapport with the man whilst also asking a passerby to contact emergency services.
"I focused on keeping him chatting to me in the 15 minutes before the police arrived, my training had taught me to stay calm (although that is far easier said than done), to listen non-judgmentally and to contact the emergency service as soon as it is safe to do so. Because of this conversation, the young man asked that I stay. The police officer and I stayed with him, we did our best to calm him down and listened to everything he shared with us. It was an intense 90 minutes, but the man finally agreed to come back over the barrier and has since been able to get the necessary help that he needs."
Matt's priority was making sure that young man was safe, and his training gave him the confidence to prevent an awful tragedy from happening.
We're extremely proud of Matt for handling an intense situation with such patience and compassion. It goes to show the importance of taking time out for sessions and qualifications that prepare you for situations far beyond your day job.
Aside from Matt's brave intervention, the training has proved to be a valuable skill, both in and out of work, "the training has been so valuable in helping me be able to provide better support to my daughter. We've worked together to identify the triggers and therefore get the professional support that she needed. This has meant that as a family we were able to develop coping strategies for when she is feeling distressed".
"It's not just in family life where I've been able to utilise the skills, at work I make sure that colleagues know they can contact me, or one of the other Mental Health First Aiders, if they're struggling with their mental health, or feel that they need somebody to talk to.  I've helped colleagues deal with stress, anxiety and bereavement."
When Matt completed his Mental Health First Aider training, he never imagined the level of impact it would one day have. Since then, he's put 30 managers through the training and his team created a Mental Health Awareness module of training for others to benefit from. Matt continues to be a mental health advocate and support those around him on a regular basis. Matt's story is a reminder to us all to slow down, take time out and check in on our friends, families and colleagues.