Glen Holbrook, General Manager Commercial Operations, Currys
This March, our online technical support service which provides customers with expert advice from the comfort of their own sofa – RepairLive – turned one year's old.
For twelve months now, our expert technicians based at our repair centre in Newark have been helping customers across the country troubleshoot tricky tech. Whether it's a laggy laptop or a troublesome telly, the team has conducted over 10,000 video calls with customers, with just under 5,000 of these solving the issue right off the bat. That works out at over seven virtual repairs a day delivered by each colleague – an incredible effort that is undoubtedly helping customers get the solutions they need quickly and easily, as well as ensuring good technology doesn't go to waste, marking an important contribution to our wider 'Long Live Your Tech' commitment.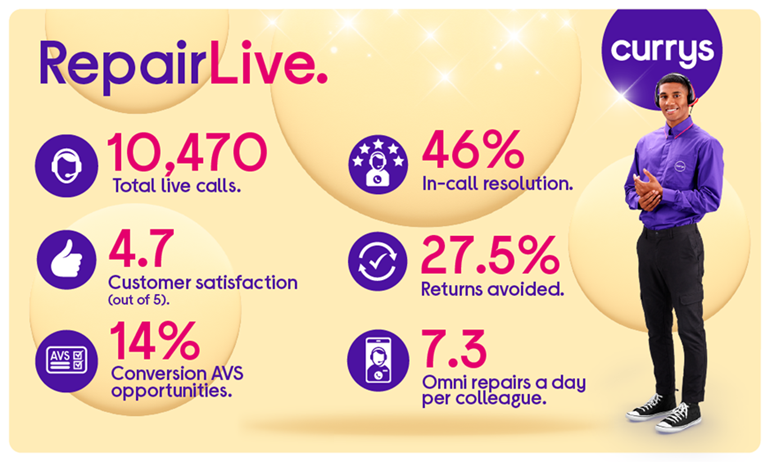 And what better way to celebrate a first birthday than picking up a prestigious Retail Week Award for 'game-changing customer service'.
Almost a year-to-the-day on from its launch, myself and fellow RepairLive colleagues Grant Halsey and Matthew Fishwick made the journey from Newark to London for the 2023 Retail Week Awards at the Intercontinental 02 Hotel in Greenwich. Forming part of a Currys contingent that was nominated for seven categories across the awards programme, we were overjoyed to see off stern competition to bring home the 'SAS Customer Experience Gamechanger Award', delivered to us on-stage by the one and only Paddy McGuinness in front of an audience made up of inspiring leaders from across the entire retail sector.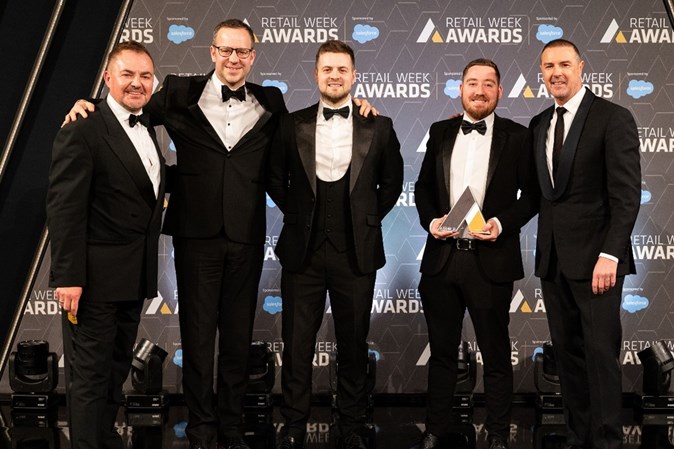 The judges lauded how RepairLive "combines sustainability and customer satisfaction", ensuring customers get the most out of their tech whilst reducing the number of unnecessary returns and repairs. Ultimately this means "it is an example of something that brings great value to both the business and customer experience", and we couldn't agree more.
I am beyond proud to be part of the now award-winning RepairLive team. Receiving this recognition rewards a repair team that really is second-to-none and is another example of how our work in Newark ensures Currys is not just selling amazing technology but saving it too. With the value it is clearly delivering to customers, and the importance of its role as part of our Long Live Your Tech, we can't wait to see how RepairLive support grows beyond laptops and TVs to new categories in the months ahead.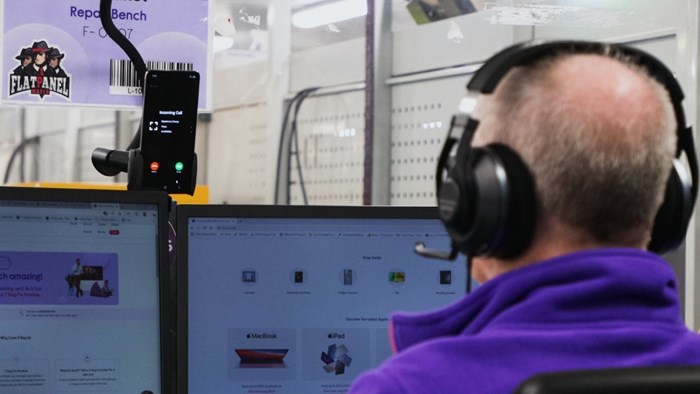 Also forming part of the Currys representation at the Retail Week Awards was Chief Operating Officer, Lindsay Haselhurst. Commenting on the success of RepairLive, Lindsay said:
"This award is a testament to the hundreds of expert colleagues we have working at our Newark repair centre who help our customers every day to keep their tech working. To be recognised as a gamechanger in the industry is a fantastic accolade for the Currys business, but it is the repairs leadership team whose creativity, entrepreneurial spirit and hard work made RepairLive the brilliant service it is today for our customers. Massive well done to all involved."

Lindsay Haselhurst

Chief Operating Officer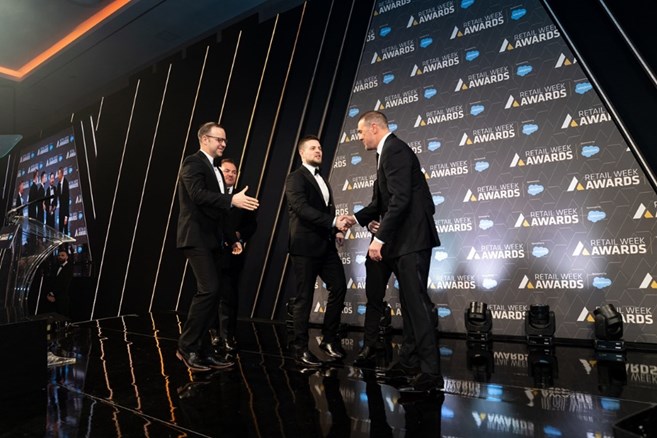 Glen Holbrook, Grant Halsey and Matthew Fishwick receiving the Retail Week Customer Experience Gamechanger Award in London from host Paddy McGuinness.